Lighthouse Church Launches 2017/18 Theme
Lighthouse Church Launches 2017/18 Theme
September 15, 2017

Danny Stebeck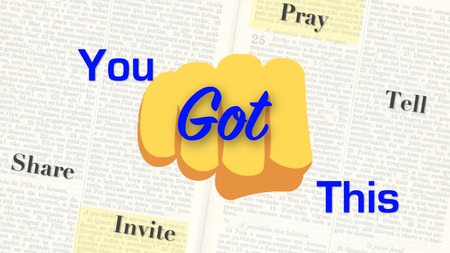 There is no such thing as a good story that doesn't contain a supporting character. The main character may have to face the giant or overcome some huge barrier but the story doesn't fly without someone in their shadows urging them on with some form of, "You got this!" Our theme for this new season of ministry (Sept - June) is simply that: You Got This! As followers of Jesus we have been called out of sin and darkness and into service and light. Our goal is the advance the kingdom of God and proclaim salvation to all people. In general it seems to be a daunting task. But we are confident that You Got This! Confident for 2 reasons:
You are EMPOWERED. "it is God who works in you both to will and to act according to his good purposes" (Phil 2:13). "I can do all things through Christ who strengthens me!" (Phil 4:13)
You are EQUIPPED. You have resources right at your fingertips to draw upon. The bible, christian books, videos, friends, mentors & advisors, etc.. And we are commited to bringing you even more resources and training sessions throughout this year.
As part of our equipping we have broken it down into a challenge to become proficient at 4 tasks...
INVITE: Invite someone into some form of spiritual community.
SHARE: Share your spiritual journey with somone. Even in as little as 30 seconds.
PRAY: Pray out loud for someone in the moment.
TELL: Tell someone God's story. Help unpack God's work in little segments.
Join us this season as we continue to develop a truly great local church.